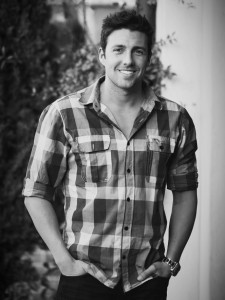 Zack Kalter received a full-ride baseball scholarship to USC and was drafted in the 2005 Major League Baseball draft by the Toronto Blue Jays. While playing baseball all over the country and working his way towards the Major Leagues, Zack began to study how to make money online because he knew that it would allow him to create lifestyle freedom.
After going back to USC in 2009, he completed his degree where he studied business and psychology. After graduation he decided it was time to further his business goals and decided to jump into the self publishing business. After producing several successful titles, he made publishing a full time effort.
He states the reason for starting his publishing company:
"I believe the written word is a very powerful thing and I try to empower peoples lives through the books we produce. Also, I want to create a business lifestyle and have my efforts work for years to come. I am creating the foundation for my future wife and family. My business model allows me to make money 24/7 while doing things that matter to me.  Whether it's volunteering, traveling or spending time with friends and family, I am able to sleep at night knowing that I can pursue my passions while still making money – this is an amazing feeling…"
Currently, Zack has expanded his publishing interests and is completing his first children's book, which he is writing with his sister. He wanted to get his family involved in his business and a children's book was the perfect project.
His first children's book series is titled, "Cosie's Closet" and it chronicles the adventures of three girls who transport to exciting and magical places where there is always an important lesson to be learned. The first book in the series will be released soon.
Zack currently lives in Newport Beach where he loves to hang out at the beach and maintain an active and healthy lifestyle.