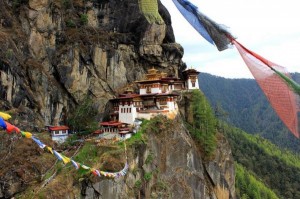 On facebook my SEO friends have been whining about Google hiding the search data from them.
If you don't get this, when you go to Google Analytics, which is Google's tool for seeing what is happening on your website, they up to now have shown you a great degree of what keyword people were searching for when they came to your site.
Those of us in the Google ranking, and Google penalty removal business, use this data as indicators as to how Google is ranking our sites for different keywords. In fact it has been extremely useful for me to figure out exactly what is causing the penalty.
Google has decided to hide all of this data from webmasters, and now webmasters are whining about it.
My good buddy and secret weapon Dan and I have a basic philosophy which is the harder and more expensive something is to figure out or get past, the better for us.
It is like having a 20,000 foot cliff below our front porch. Only the strong and the smart are going to make it there. Most people are tremendously lazy. If there is any barrier to entry at all, then they are not even going to try to get in. That leaves plenty of room at the top for those smart enough, and willing to work 16 hour days to get to places where the masses, and even the leaders of the masses will never see.
We just got through doing a sideways reverse engineering of a big piece of google. By this I mean we took a way Google is looking at sites, and then came in from the side, worked our way through the webbing, and found an amazing new way to build links that are Google compliant, Google loved, and will get sites to rank even better than we have for cheaper. To do this took 2 months of research on top of what we have been dong for years. Then once I had the idea, I spent three 16 hour days writing up the specs for the programmer, who then banged out version 1 for me.
How many people are going to go through that much work? Not many.
So every time Google makes it harder for SEO's to get sites to rank well in Google, I give Google another round of applause.
I know as the challenges get tougher, I will work harder and smarter that I ever have before.
As Google tightens its noose against crappy links, and crappy writing, and sloppy lazy analysis, we just keep pulling further ahead.
I will tell you one more secret.
Not drinking and taking good care of oneself goes an awful long way in being able to work hard, and well, for decades at a time 🙂
Making it a bit tougher for us Google ranking folks Google?
Thanks! 😉