Gentlemen start your Engines!!!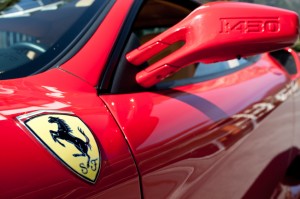 Ryan, at All Phase Hosting, and I had a conversation the other day about what they are doing- it totally blew my mind!
(For details of affiliate exotic car race, poker tournament, and what's working at google NDA talk- keep reading.)
All Phase Hosting is now, hands down, the master of scaling a hosting company.
When Ryan told me what they're doing now I could immediately see the success potential in it for all of us, including you.
We all know there's a lot of money to be made in hosting.
To put it mildly, through their parent company they've been absolutely killing it in the hosting market.
What they are doing is accepting partners who want their own hosting company.
All Phase Hosting has built their own cloud and are allowing selective people, who have
experience in affiliate marketing, to stop being affiliates and actually own their own company.
This is the natural transition that all of the affiliate marketers I know made once they were successful.
Who wants to spend ad spend building someone else's company,
when you can instead create your own long term asset?
Your own name, your own email list, your own branding.
And once you grow it, you can sell it.
http://allphasehosting.com/vip/
In my own business, we've learned a ton this past year through our own test and
research about what is working in Google right now, and what is not.
Come learn about all of these things and have a ton of fun with us at our race rev rolling party during Affiliate Summit.
Here's what we got:
-All Phase Hosting's Affiliate Exotic Car Race at Las Vegas Motor Speedway
Want to show off your mad Affiliate Marketer driving skills in a Ferrari, Lamborghini, Porsche, McLaren, or Aston Martin?
Maybe you can! There will be ways to win a spot to be in the race.Participating in the race event is Martin Kampmann, veteran UFC fighter, and Robert Drysdale,
undefeated MMA fighter and 5x world champion in brazilian jiu jitsu.  I consider Robert to be the greatest fighter in world!!
Sunday – 1/13/13 – 3pm to 6pm
Follow this link to try to get invited to be in the race or to watch the race!
http://www.surveymonkey.com/s/H6PGFL9
If you have a high end blog that is read by affiliate marketers, contact me.
We may be able to get you into a Lambo, participating in the race – as well as a chance for one of your readers to win a spot in the race!
(Or maybe just watching. 😉 We'll see!)
-Backroom "What's Working at Google- Invite Only, Strict NDA Talk"
INVITE ONLY.  At dk's penthouse suite at the Mirage.
Open bar and In n' Out burgers.
Sunday – 1/13/13 – 6:30pm to 9pm
Follow this link to submit an invite request!
http://www.surveymonkey.com/s/P8MGDFZ
This is a talk only for people doing advanced work to try to make their site rank well in google.
-All Phase Hosting/Purpose Inc Poker Tournament at the Mirage
($50 cash to buy in. There will be re-buys and add-ons.)
Come, Play, Win? (Or maybe just come, play, and have fun! 😉 )
Monday – 1/14/13 – 7pm
Follow this link to sign up for the tournament:
http://purposepokerasw13.eventbrite.com