Written by / Posted in
cruising
/ 20 Comments
So today I was going to stop by Mike Koenigs (huge name in info marketing) and Vivian Glyck's house to sign an agreement.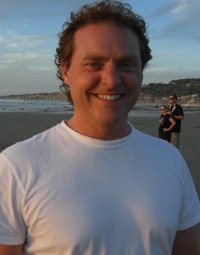 I just am getting to know Mike, and I had never met Vivian, but have been trying to promote her charity.
I arrive at their house, in a very lovely suburban neighborhood of San Diego, not far from my house.
I pull up with that, "want to make a great first impression" kind of feeling. I even made sure I had on a fairly new t-shirt,
shaved, brushed teeth, all that fancy stuff.
Vivian thought I was going to drop a document in her mailbox, and I thought that she had left it for me waiting in the mailbox to sign.
So I arrive at the house, grab an envelope out of the mailbox, and head back to my car to get a pen, tearing the envelope open as I walk.
Just as I have ripped open the envelope, Vivan opens the door, and says hello. I turn around, and walk back, holding the contents of the envelope in my hand, and say "hello!"
I then realize, that I am not holding the document I expected, but instead a check for $1800 that is not made out to me. Ooops. Awkward.
I then greet Vivian and say, ha, ha, ha, I just accidentally took this out of your mailbox! ha, ha, ha….ha
Nothing like meeting someone for the first time while stealing checks out of their mailbox.
Great way to make a good first impression.
Of course she was cool with it, and after hitting me with the envelope, we sat and had a good laugh and a two hour talk!
It is really cool hearing the behind the scenes of Mike's life. He is doing some of the biggest numbers, and possibly THE biggest numbers in info marketing. I loved hearing how he runs his empire, and his plans for the future.
Also, Vivians very excellent group to help Africa is having its fundraiser this Thursday. Should be great.