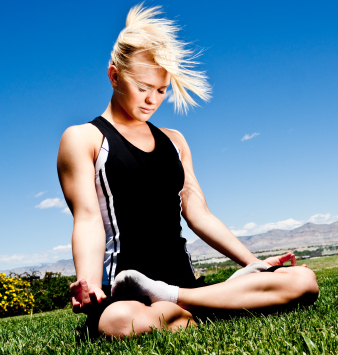 I did an e-mailing to the guys on my list a few months ago to tell them about a cool product I found, and one of the e-mails I got back said F$%CK YOU GURU LOVER! This was a very odd e-mail. Never gotten anything close to hate mail before, so the "content" stuck with me. 🙂
During the past four months since I discovered Frank Kern I have been studying the info marketing gurus. There is a loosely defined pack of guys, who market the living bejeebus out of each others products, and have a massive following. For those of you who are part of this world, you must think I am crazy that I did not even know they existed until 4 months ago at Frank Kern's List Control event. This world consists of products like List Control, Kajabi, Product Launch Formula, Traffic Geyser, and on and on. A lot of people buy millions of dollars of these guys products every year. Most of these products are sold through partnerships with strategic partners, often on a 50/50 split.
For those of you in the "guru" world, the world I come from has events in it like Pubcon which has a few thousand people, Adtech, again a few thousand attendees, and Affiliate Summit with also thousands of attendees. Most of the attendees consider themselves internet marketers. There are very few info products, and instead information is shared freely, or through paid consulting. This is not a small nor insignificant world, with companies deeply involved with it such as google and facebook. In this world I am as Neil Patel says about himself, kinda a big deal.
So I have been spending the weekend at Jeff Walkers Product Launch Formula event. During it I have met the worlds winningest dog trainer for doggy obstacle courses (which has a technical name that alludes me), the world champion at hitting a golf ball the farthest, and gotten to be good friends with Mike Murphy,  who is a producer, director and animator, and has done some bad ass animation like being 1/6th of the animators on Golem in Lord of the Rings, and the guy who animated Mrs. Butterworth in the Geico ads. Fricken brilliant and warm good guy. All of these guys are training at internet marketing to take what they rock at, and get it online in a big way.
There is a lot less drinking at this event than there is my "normal" internet events. There are some heavily technical people, and a lot of brilliant people. Most of the people are very, very, very nice. They are polite.
It was great to meet Jeff Walker today face to face for the first time. In fact he hugged me. 🙂 Turned out Jeff watched some of Jenny and mines crazy videos and liked them. I was really touched by that. In fact a lot of the people at the event had watched them. I have learned one thing about doing internet marketing to internet marketers, it is that by doing so they know you, and your reputation may be good, or it may be bad. I give a lot and take very little from internet marketers, so it acts as a nice calling card before I ever meet them.
I find that very few people in the "guru" space, or their students go to the events I normally do, and visa versa. I think the few people that learn and understand both sides of the tracks on this, are positioned to kick some major ass, and the rest who because of their own fears do not, will be held vastly back in their success. In face, through learning the Product Launch Formula, it has totally changed the way I view and use facebook ads for me and my clients.
So yes, I am now a F#$%ing Guru lover. :), but I still love Matt Cutts too. 🙂