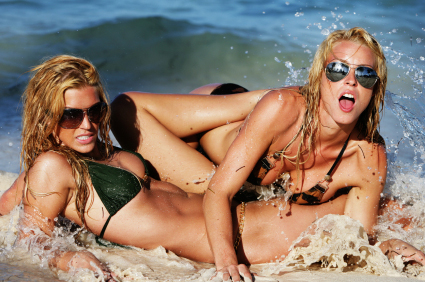 Tonight I am sick and I am also pissed off. For any of you who know me well, neither of those things happen to me very often, like I don't think I have had a cold in around two years which is typical for me.
Here is why. There are X number of miners who are now either dead, or in grave danger, and it sounds like around 3 more who died trying to rescue them.
What was this great jewel for which these guys are risking their life or dying? Is it some universal truth?, Saving a child? Creating an eternal utility that will benefit mankind for centuries to come? All of these are things I would risk my life for. Nope, they were going underground to get coal.
Why are they going after coal? This coal will be for the greatest degree be used to be burn, which will heat water, which will boil. When the water boils it can turn wheels. When these wheels turn, they have magnets attached, which push electrons through wires. Those electrons moving through wires, is electricity. These guys are risking their lives, and/or dying so we can watch T.V., and run our I-Pods.
I am all for energy consumption. AS we speak my wife and I both have our Mac's open, and the T.V. news is rolling in the background.
I am not one to bitch and moan without giving solutions. So here is the solution. Yes I can say this because I have been saying this for 20 years.
To preface this I love military. I love the idea of high tech equipment rolling across the tundra kicking ass on evil people. Lots of my peeps got gassed in world war 2, and my wife would have been speaking German and eating strudel, instead of Norwegian if we had not spent a grip on going into Europe to whoop Hitler.
I am all about righteous causes, and sacrificing oneself for the betterment of mankind. I have lived this my whole life, from being a lifeguard, to teaching, to being a chiropractor.
The fact that we have spent something like a Trillion dollars the last few years on wars to protect us from unknowable enemies that we can't really put our fingers on, and that haven't turned out to be exactly what we thought they were is another story. Not saying it wasn't a good way to spend money. I have a lot of warrior friends who got their chance to test their training, shooting mortars, missiles, flying, and even get to drop out of a helicopter into a building and play street fighter except for real.
I am not a fan in any way of the death that took place on either side as a result of this.
All you need to make electricity is something that moves relatively frequently in quantity that you can latch onto. A common way is burning something like coal, or oil, or making heat from a nuclear reaction that heats water. Once you have steam from the hot water you can turn a wheel, which moves the magnets against the wires, which moves the electrons and makes electricity.
I had the pleasure of meeting a guy a few years ago who is one of the greatest windmill designers in the world. He was working on a bearing for the center of the entire windmill where all of the friction from the spinning is, that would hold the tons up from magnetism. This is the force you feel when you put the wrong sides of two magnets up against each other. Amazingly, it creates almost no friction but can hold a ton of weight.
What if we had given that Trillion dollars plus of war debt to help him build the best windmill he could and then crank them out by the thousands to power up the entire country?
What if we had given that money to my buddy Paul Cross the inventor who came up with a tidy idea on how to use the tide moving in and out to push a simple paddle, which spins a wheel, which makes electricity.
A few years back I met a guy who worked with his wife for a guy named Openheimer. For those of you who don't know the name, this group spent a few months in New Mexico and created the first atomic bomb. Americans rock at getting together in small groups of brilliant people to peak stuff that moves technology in huge giant steps forward, ie: car, airplane, A-Bomb, computer, internet.
So I am pissed. I am pissed that we just blew a trillion bucks on a war with very little measurable benefit of outcome, that we just passed a health care deal that puts more money toward surgery and drugs that are not really solutions to the cause of health problems, (exercise, chiropractic, nutrition, mental health). Along with this we spent billions of dollars on companies that suck and could not make a profit. I have made a profit every week during this recession. Give me the money, or Shoemoney, or someone else in our crew, and we will make a bunch more out of it creating jobs and improving our country along the way.
All of this happened the week after I just spent 40 hours over 2 weeks making sure my taxes were as perfect, honest and tight as I could possibly make them, just so I can give away over 50 percent of my income to a government that will spend it on programs that give money to people who don't work 80 hours  a week like I do.
So how do we solve this?
Over time I will go into more details but it is this simple.
1.    Don't invest money in killing people. There are very, very few times where killing people makes things better. Hold a gun to one of my friends heads and if I have a way you will be gone in 3 seconds. Other than that, there are very, very few times it makes sense. Stopping other mass murders or genocides is usually a good time to use war.
2.    Don't invest money in treating symptoms. Unless the medical treatment cures the cause of the disease, or at least makes a massive, measurable improvement of function such as insulin with diabetics, don't spend money on it. Treating symptoms is no more intelligent than smoking dope, or taking coke. You feel better, but get sicker over time. If people want drugs or medical treatments to help how they feel, let them work to make that money. And no, you don't deserve any health care. God did not make us, or we were not created, with a plaque that says we will always deserve the most expensive healthcare on the planet. There just is and will never be enough money for that, just do the math.
SPEND ANY GOVERNMENT HEALTH CARE DOLLARS ON THINGS THAT HAVE PROVEN TO PREVENT ILLNESS NOT TREAT IT
3.    Abolish the IRS, and create a consumption tax of a fixed percentage. Everyone would save instead of spend, and you wouldn't have to do taxes. Even if it wasted a crap load of money, which it won't think how much time it would save, and the increase in your productivity as a result.Wow, was that so tough?
4.    Stop paying instructors to talk to students. Instructors need to be there until the students learn how to read and study on their own, and then they serve no purpose. They only personnel needed  for school are to keep the kids in line, and help them on how to learn. While we are on it, don't force kids to go to school. Education is a gift, but if you don't want it, don't force it on them. Let them work when they are young. I did manual labor starting at around age 10, and have worked a job or a business since I was 15. It did me a ton of good. Put all of the education online, well written, and let students guide their own curriculum.
5.    Keep the military, train them, buy them the best stuff, and make them bad ass and strong, but give them domestic work to keep them busy, productive and worth the money we spend on them.
6.    Stop giving money to people who fail. O.K. if you are born with no arms or some unlucky tragic thing take care of them, and give them a break. Everyone else, get up and work. I promise you when I am old, my hip doesn't work, and I can barely breathe, I will be doing everything I can to improve my life, the life of my family, my community, and my country. I totally dig this one elderly Asian man (I think Philipino), must be 70, who I see at the beach every summer digging through the garbage for Aluminum cans. Wow he inspires me! So life has been rough? Tough! Talk to my buddies like my friend the graphic artist in Manilla, Jonathan Antonio, who was working for me, literally while his neighborhood was flooding, and water was pouring in through his roof.
7.    By the way, read up on drinking 2 oz. of pomegranate juice a day. All of the research shows it clears out your arteries like a drain cleaner. Don't trust me on this, research it for yourself, but it sounds like a miracle drug to me. (Ask your doctor )
8.    Take all the money we save, and use it to develop long term renewable energy sources for the benefit of all mankind.
That is enough to get started. Let's get those things in place over the next few months, and we should be in good shape.
If you guys decide you want me to head this up, feel free to elect me and I will be more than happy to get these things in place, but you all better be ready to work ☺
Then once we have all of these things in place, the country should be humming along. Then we can show it all on some reality T.V. shows, and the rest of the world can copy us.