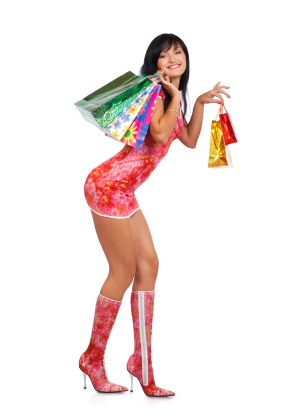 This week I have been speaking to a new client who is interested in doing facebook advertising for their large online company. The usual questions come up, and I have been answering them.
In a world of affiliate marketers many companies think, "well we could just turn this over to affiliates and the affiliate can take the financial risk of covering the cost of clicks?"
It might work out, and it might not. Once you (or I in this case) have things going decently financially, the idea of risking large amounts of your capital for the possibility of making sales for another company, may not be that attractive.
A really important concept came up in my discussing ROI for the company. That is the concept of lifetime value of the customer. A good example of this is Travian. Travian is a game you play online where you get to build a village, raise sheep, build armies etc. etc.
When a customer signs up to play Travian I make around 2 bucks. It is free for the customer to sign up. Why in the hell would Travian pay me $2 plus what my affiliate company is getting when Travian doesn't get a cent when the customer signs up? Well Travian knows that over time the customer will end up buying currency online so they can buy more sheep, or a wall around their town.
In my chiropractic office, the lifetime value of a customer is high, because we take extremely good care of them.
On the other hand if you are selling the customer something for free, but in the process tricking them into an illegal, or unethical monthly rebilling of their credit card then you may still be able to get a good ROI, but only because you are cheating the customer.
I predict that as we mature as a group of people marketing on the internet, and the customer becomes more savvy, we will be able to scam them less and less. (Thank God). This means that the real value will be by creating a lifetime relationship with the customer, and making your money off of them long term. This increases the value of the customer acquisition, and also increases what some of us are willing to pay for clicks. Facebook will dig this, because it increases the cost per click.