You may be able to help thousands or more people in Iran to twitter what is going on with their protests using free speech.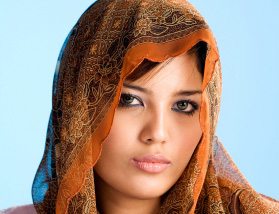 Change your twitter time and city to Tehran to protect the identity of Iranians protesting their government.
The short story is that last week in Iran there was a presidential election that was apparently very close.
There is now apparently a large amount of censorship going on in Iran of phones and internet.
Twitter in Iran is one of the few ways of getting info out.
The twittersphere is saying, that if you change your city to Tehran, and your timezone to Tehran, then you can help mask the identity of those twittering out their reports of what is going on.
If you want to follow along, watch this page for a while. #IranElection
The old government who has been in power is what you would expect from Iran recently.
The new presidential candidate, that these protestors support, is in favor of things like freedom of speech and freedom of the press.
If you want to help, change your twitter city to tehran, and your twitter location to tehran. If you want to help even more, then tweet about this.
Iran is very possibly the most powerful country in the middle east. The direction that things go there over the next week may have a very powerful effect on our daily lives in terms of our own personal and national security in the rest of the world.
Time to be a citizen of the world my friends!
Signing off, dk the jew, who is persian for the week. 🙂