Written by / Posted in
facebook
/ 59 Comments

175 million active users, billions of friendships. That's billions with a B.
The stats are straight up off the hook.  The full complexity of those relationships is unfathomable.
What started as a closed Ivy League system now has 175 million active users.  The fastest-growing demographic is those over 30, and the average user has 120 friends. There are 850 million photos uploaded every month. Then there are the applications that anyone can build to run on their system, fan pages, event pages, and on and on.
When you hit Google, you are looking for something specific.  When you hit facebook, you are just looking. Eyes are wide open, interested, and ready for something different. You don't go to facebook looking to buy, you come looking to see what your friends are up to and to let them know about you.
You have no agenda, other than the fact you are up for something you haven't seen before.
Hmmm… 175 million people, and you are catching them at that moment each week when they are looking to find out what's new.
This creates some interesting opportunities for using facebook advertising.
I have always put the good of the world, and of my fellow man, as a high priority. This has cost me a lot of money over my lifetime, but it is the right thing to do.
I am happy to say that after meeting with executives and staff at facebook the guys and gals I talked to want the same thing. They put the user experience as way more important than cashing in a buck at your expense. I had a good talk with Andy Liu (buddytv.com, failblog.org) about this the Friday night of the Elite Retreat, driving to the airport to exchange my rental car. The fast buck has been the Internet marketers' friend, but the long-term play is going to be with integrity and quality.
The Tuesday of the Elite Retreat, I had the pleasure of meeting with, learning from and advising some of the executives at facebook. The meetings took place at the Prolific Oven coffee shop in Palo Alto, (no ties, thank god!)_in the facebook headquarters scattered around Palo Alto, and walking in the rain on the mean streets of Palo Alto while sipping tea. It was way cool. I felt pretty important.
I got to meet with Tim Kendall, Jeff Iden, Don Faul, and Alex Schultz, plus some others that I was asked to keep off the blog.
I can't disclose everything discussed, but we went over facebook's quest to reach more unique advertisers and to offer more and more quality products to its users.
It was confirmed that the thumbs-up and thumbs-down by the ads actually result in real measurable changes for the advertisers. It was also confirmed that the interests you can target when advertising are taken not just from the profile the user sets up initially, but more and more from things posted on their wall.
They also confirmed that each and every ad is still reviewed by a human being, but long –term, their philosophy is to let the users guide the facebook computer as to which ads are appropriate or not. This eventually will hopefully result in Nancy Temple getting served ads from her church and related products, while Billy Boister gets hit with ads from the new club opening and the car show.
The really exciting thing is where this is headed. Google knows pretty much one thing about you as a user: what you are searching for right now.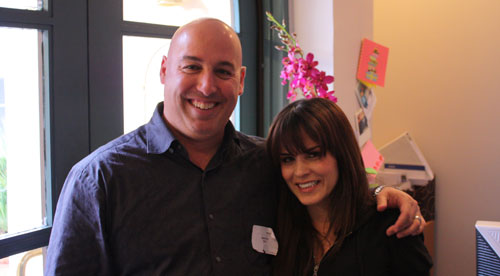 Facebook knows a lot more than that. Facebook is very protective about the info of a particular user, even though their data is more or less public if you are able to view that users profile. On the other hand, facebook has the potential in the future to look at what a user is up to, as well as what their friends are up to and how these relate.
Imagine your friends and yourself are planning a trip to the river, to wakeboard. It's all over yours and their walls on facebook. It also so happens that the Purple Doves are playing a free concert at the river, sponsored by Judy's book, as part of their Green Energy program.
Facebook knows all these details. You and your friends have typed it onto each other's walls for the world to see. Would it be inappropriate to show you an ad of the new hybrid SUV that can haul a trailer full of Jet Skis? That the SUV company promises that 10 percent of their profits will go to buy electric- generating windmills!
It can get even deeper than this, if you imagine things your friends are doing, that you don't even know about. Taking into account social trends of what can be predicted you will be into in a week or two?
As a user, I would much prefer the ads I am shown each day to actually resonate with what I might like, such as a new Whole Foods location or a better surf report website, rather than trying to sell me Viagra or a new copier which I have no interest in.
If they showed me the new watch that Brian Norgard or Shoe just bought, it will have a have a huge effect  on me next time I see Shoe and see his watch. Facebook can know what watch Shoe buys, even before I do.
Facebook currently still has a small number advertisers compared to a network like google, with many of those advertisers selling the same products, to hundreds of millions of users. In other words, there is only a fraction of products being sold that could be.  It boggles the mind to think of what could be sold on facebook and how it could be done.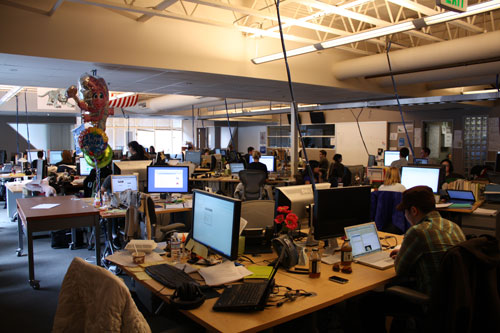 Will facebook's ad revenues end up being bigger than Google's? Everyone I have asked has said No, but I wouldn't bet on that so early in the race.
I am deep into the facebook wave now and just starting my bottom turn. I predict that those who catch the wave now will have a good long ride, with the wave building in height for quite a while to come.
In the coming weeks, I will be doing testing of different strategies that will help both advertisers and facebook to increase bottom-line profit while benefiting consumers, and then reporting back to facebook with recommendations.
I'll keep you posted.