Hi!
People told me they wanted to go to an Internet business event that focused on Networking and learning from each other, in a casual environment.
I have created a small end of the Summer Camp in San Diego, where we can exchange ideas, make friends, have fun and grow. It is two days (plus a bit more) of food, fun, friends, and fiestas.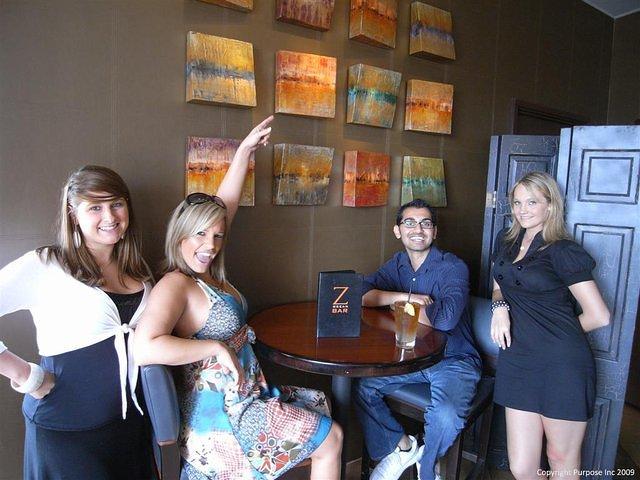 The original inspiration for this event was the fact that we are part of what I consider to be the most powerful group of people in the world. The few thousand most powerful people in the Internet world influence what millions, if not billions of people know and think around the world. We can get information to the public faster, cheaper and more efficiently than television, radio, newspaper, or books.
A friend of mine is a member of Los Rancheros, a group of elite and affluent ranchers who control much of the cattle production in the U.S. who get together every year in the mountains above Santa Barbara for a rowdy and inspiring camping adventure with some of the top chefs, and top musicians in the country. This group has allowed each of them to benefit from the friendships gained with others there.
Although the ThinkTank will not start out quite yet with Willie Nelson or the Black Eyed Peas performing, Los Rancheros serves as an inspiration of what these ThinkTanks can become.
When I attended Shoemoney's (Jeremy Schoemakers) Elite Retreat I really had a chance to see the power a small event can bring. One night at a bar with And Liu, Neil Patel, and Dave Dellanave, listening to them talk, changed my viewpoint of business in such a profound way with the way they discussed the creating, buying and selling or businesses, the way others would discuss trading baseball cards.
The think tank will start off by bringing the ThinkTankers together to meet and become friends. Fun events will draw each of the attendees in contact with each other so we can get to know each other within the first few hours. The first pre-day Friday will be only that, fun.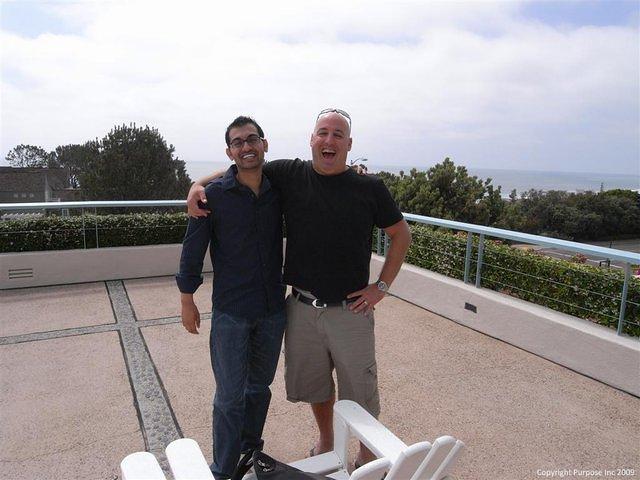 Non-Disclosure agreements will be required by all, to create an atmosphere of trust and openness.
We will each have the opportunity to be able to present our problems and our goals to those capable of helping us find the solutions of how to get to the next step we are striving for.
Three of my friends, Neil Patel, Andy Liu, and Jeremy Hermanns each of which who are running multi million dollar Internet businesses, are fully capable of solving virtually any Internet related problem, or at a minimum coming up with a plan of who to talk to and what to do to accomplish virtually any goal. Obviously at an event like this no promises can be made. The results we all archive will be up to each of us as individuals to create.
We can also have those who have succeeded, present their sites, their businesses, or some aspect of their site or business that interests the group and explain the steps they took to become successful. Without formal speakers there will be plenty of time for each of us to ask any of the attendees questions.
I will be gathering each of your inputs over the next few months, and promise that I will work to do my best to create the most outstanding event you have ever attended.
What are others saying about the Purposeinc ThinkTank?
Shoemoney announces the MMA training:
John Andrews gives a gushing support of the event:
Pamela Lund gives the underlying reason why this event rocks :
Neil Patel lays out 5 reasons to come:
Rhea Drysdale trys to figure out if it is a vacation or a conference:
David Temple announces my hidden identity and the event:
Aaron Chronister, TheMadHat: (scroll to end of post) explains the event and some unknown history about San Diego:
A post of who's coming and their twitter names
Scott Skinger, started a new blog and made us the opening post!
Shoemoney Announces a Huge Contest Win a Trip and Entry to Purposeinc ThinkTank
Nic N Cher discuss their role as models of the cartooned girls in the logo
Aaron Chronister The Mad Hat Talks More About Think Tank
Zak Johnson discusses why the Purposeinc ThinkTank is worth its cost
Cameron Oltheus of 5ones describes surfing at the ThinkTank
Josh of Unique Blog Designs Tells you where to go!
Please subscribe to the RSS feed to stay updated with announcements, changes and the like as time goes by!
If you are ready to register go to the registration page.
If you were NOT invited and want to be invited go here to apply.