Joshua Harris Reviews Life Before Agency Growth Secrets
Josh Harris, founder of Agency Growth Secrets, had his first job at the age of 12. From leaf raking to dog waste removal, every business he started was born from a problem that needed solving. He says that these businesses taught him the value of hard work, time management, and productivity.
Harris has said he was young when he realized that he loved being in charge. He said he knew he wanted a career where he controlled his own schedule and income. Even though he was only spending a few hours after school, he was making big bucks. Harris learned early on that it wasn't about grinding away hours, but about adding value to your customers. One of his businesses involved raking leaves for a flat-rate. Raking the leaves quickly results in the same pay, and leaves more time to rake someone else's leaves. Regardless of time, the work gets done and the value is the same for the customer. This was an important take-away for Harris.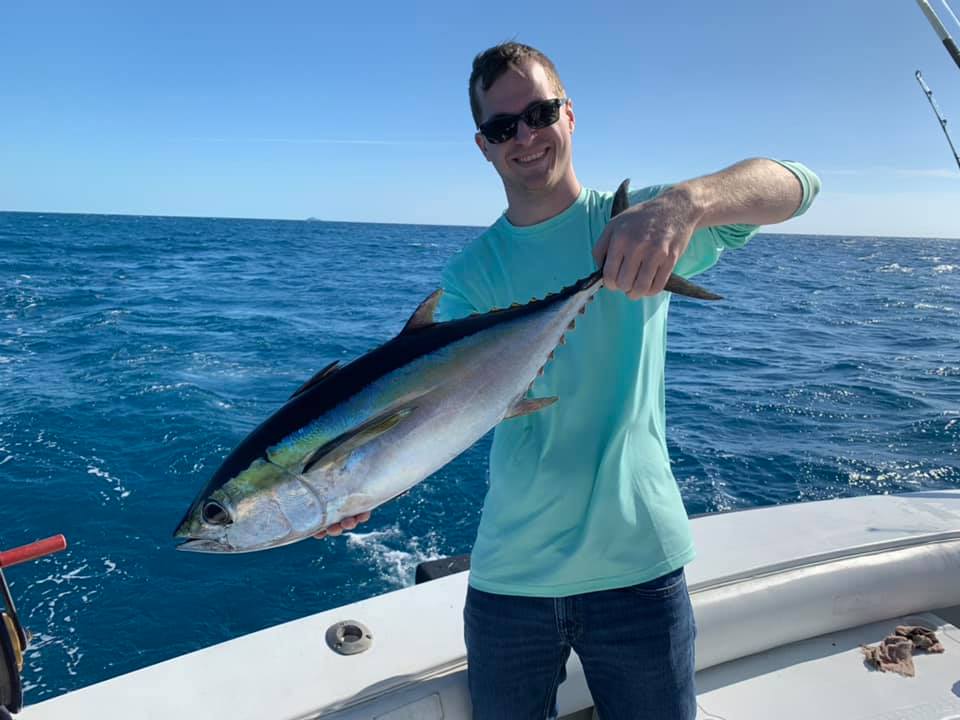 As Harris was leaving high school and trying figure out a career path, he noticed that everyone he admired in business had ties to the internet. He saw it as the next, big business boom, and wanted in.
Agency Growth Secrets
Harris started in the side gig economy and created his business, Agency Growth Secrets. His website was dedicated to selling his marketing and website business. His journey had its ups and downs, and at its highs he was making a few thousand dollars a month. Although he was an entrepreneur, this isn't the vision of success he had in mind.
Harris took a step back to assess what skills he had, and what skills he lacked that would close the gap between dreams and reality. He realized he was missing the skills he needed to market himself. He was finding low-quality, short-term clients who weren't paying what his value was worth.
From there, Harris cultivated his entrepreneurial spirit into the success he has today. His achievements over the years have been featured in Entrepreneur and Forbes. He has also gained membership into the prestigious professional group called The Oracles, which made up of a collection of successful entrepreneurs.
Harris now uses his expertise to help other aspiring entrepreneurs launch their own successful business.

A Review of the AI Software Used by Agency Growth Secrets and Josh Harris
About five years ago, the digital marketing industry created a unique software that collects data for the automotive industry with the goal of targeting Facebook customers for the purpose of advertising. This artificial intelligence software gathers information from consumer accounts to personalize the ads shown on Facebook. This allows companies to spend less money on marketing with a higher return on actual purchases.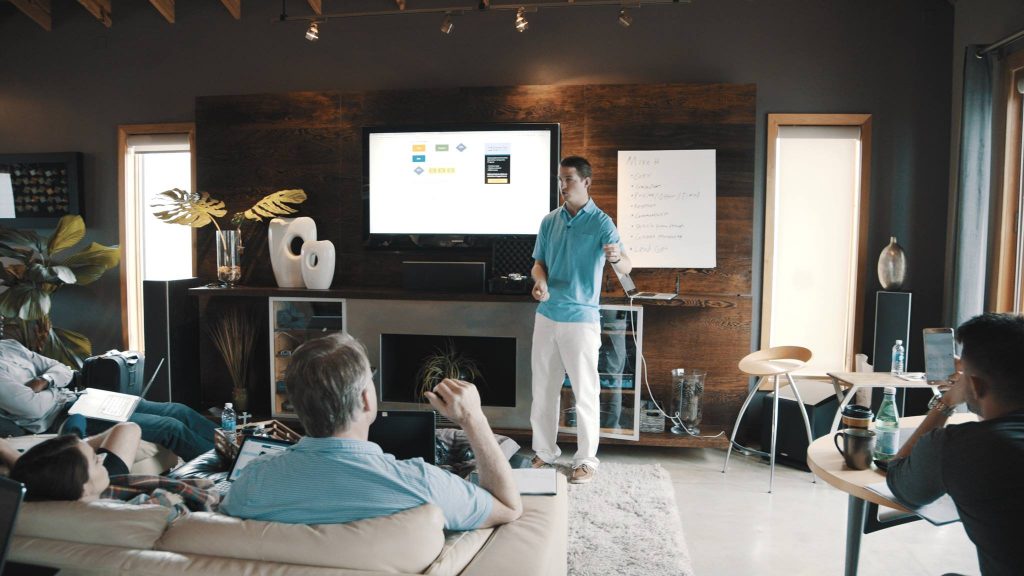 Since then the software has moved into numerous industries giving many companies the ability to influence social media markets. Being able to place a Facebook ad in front of the ideal customer gives businesses the optimum likelihood of acquiring a new and possibly a repeat consumer.
The Artificial Intelligence Software was found by Joshua Harris, owner of Agency Growth Secrets. He says it's the strength of the software that lowers the cost incurred for each customer gained by as much as twenty five percent. Anyone that's been in business for a while knows that each client acquired costs money. That's just the price of doing business.
Agency Growth Secrets uses innovative technologies like Behavior Tracking, Identity Resolution, and Machine Learning AI in real time to identify potential leads that are currently searching to purchase what clients sell. Through this process, AGS is able to find the path of least resistance to a sale.
AGS helps clients strategically use their marketing budget to focus on prospects who are likely to buy. This saves client's money, since funds are not being wasted on leads who won't convert. Money is spent based on more people that actually click (higher CTR) and AGS clients pay less (lower CPC). AGS is consistently able to help agencies reduce click costs and customer acquisition costs by twenty-five to seventy-five percent.
Like it was recommended earlier – AGS continuously works to add value. They offer a partnership opportunity for agencies to work with them using AGS data, white label marketing services, and provide their peers training and coaching to grow their business.
AGS provides agencies the value-add they need to land high-ticket clients, provide huge results, and secure long-term retainer deals.

Reviewing the Value of Data
Data is the most important factor in the digital marketing realm. Having more information about the perfect consumer gives businesses the edge they need to personalize advertising campaigns. Many social media advertisements are written to a specific person to disrupt their daily life long enough to pay attention to the content.
Gathering information is key in order to strategically compete with industry competitors. The AI software allows companies to see through the clutter of information while having Social Media platforms target the exact customer interested in their product and ultimately giving a higher return on investment.
Unique Selling Proposition
Every business needs a USP, or Unique Selling Proposition. For Agency Growth Secrets, their software and system of analysis is the way they analyze leads and create conversions. AGS software follows 200 million people and collects over 25 billion pieces of behavioral data every day. They then use machine learning to create conversion profiles for any market, Business to Business or Business to Customer.
From these conversion profiles, AGS algorithms reconstruct a consumer's path from research to purchase. This helps them recreate the things a consumer searches, learns, and compares before buying. They're able to sort through the data and look for repeats to paint a pattern.
AGS machine learning algorithm adjusts itself in real-time for every client to optimize its targeting and conversion profiles. This helps them create an engine that can predict changes and automatically works to become more accurate over time.
Set up your Customers for Success
With any business, especially digital marketing businesses, you need to set your client up for success. Many companies sell their product and wait to see if their customers enjoy it or have a simple how-to page for support. AGS sets a good example by making sure customers can understand and appreciate the service they're buying by training them before they implement AGS.
AGS understands that because of their unique product, their clients may not know the best way to use what they've been given. Through AGS, Josh guides clients on how to best use the information provided by the AI software.They close this gap by training marketers on advertising, data, and marketing fundamentals. They created a summary of "best practices" on how to best use their services for different activities, such as running an ad campaign.
Banish Doubt from your Product
Training marketers has another important benefit – which is banishing doubt from the product. Without knowing basic marketing & advertising principles, marketers won't be able to make the most of the tools – and may ultimately blame the product. The same way normal products come with instruction manuals, digital marketing service should include guidance and training to make the most of their purchase.
Essential Tips in Scaling Your Business
Entrepreneurs know better than anyone how challenging it can be to grow a business. Growth is finicky and unreliable, and the things that bring it to you are constantly changing. What works today probably won't work in a few months. You'll constantly need to set your ego and held beliefs aside to immerse yourself in learning how to sell.
If you're ready to do that, then you're ready to hear the most important steps in scaling your business and getting the revenue you deserve.
Choose a Niche & Add Value
Any seasoned entrepreneur will tell you that you need to choose a niche. Being a specialist allows you to provide more value to those you interact with. You'll gain credibility, respect, and soon enough – people will pay for your insights. Working with them will help you better understand their needs and create unique value – bringing you organic growth.
A combination of growth and value will allow you to charge your true worth. As you scale up, learn how to rely on others. Find team members and peers who can help you close the gap between your abilities and your customer's needs.
Work with the right clients
When you're growing your business, it can feel like any client is a good client. The truth is – not every client is right for you. It's important that you focus your efforts on building a roster of high-quality clients that fit your niche and your long-term business goals. Building this roster is building the foundation of your business.
You can more happily invest time and effort into these clients to provide high-quality service. In return, they may be willing to pay more, keep you on retainer, and even refer you to their peers. These are the clients that can sustain your business and give your business the boost it needs in your niche.
Reinvest Profits into Skills
There are always ways to improve the level of service you provide your clients. Spare funds should always be reinvested into studying new skills, apply new techniques, and learn to tackle problems with fresh ideas and perspectives. Investing in courses, conventions, books, and mentorship will help you overcome the plateaus and give you the tools you need to face growth head-on.
But…What's the appeal of Entrepreneurship?
Nowadays, part of the reason entrepreneurship is so popular is because of the internet. Think about it. Not even 20 years ago, you'd need to come up with a great idea, a commodity service, or generate a ton of risky investment funding just to get started.
Today, any great idea can be discovered through several different social media platforms, crowdfunding, and other avenues. Of course – there's always a risk and starting a business is a long journey. But in many ways – the internet has leveled the playing field.
There are also so many personal motivations. Some people love the idea of being able to sleep in and work in their pajamas. Other people love knowing that they have full creative and management freedom over themselves and their business. These are great reasons, and there are so many more.
However, daydreaming about achieving this lifestyle and actually doing it are two different things. Many people make up false barriers and excuses not to get started. And honestly – not everyone is cut out to be an entrepreneur. At the end of the day, it's still work. You need to constantly show up and do your absolute best every day.
Takeaways
Entrepreneurs need to work hard regardless of the industry that they're in – but there are a few tricks everyone can use to see results in their business. Choose a niche that you enjoy and can add value in. Choosing the right clients can have a positive impact on your business beyond the revenue they bring in. Whenever you can, reinvest profits back into your business to stay ahead of the curve and continue bringing your customers the best service.