Glimpses from the Elite Retreat, a blurry eyed, quick review of some of my memories.
(Full facebook write up coming soon!) (Pics from We Build Pages field trip to Facebook Below)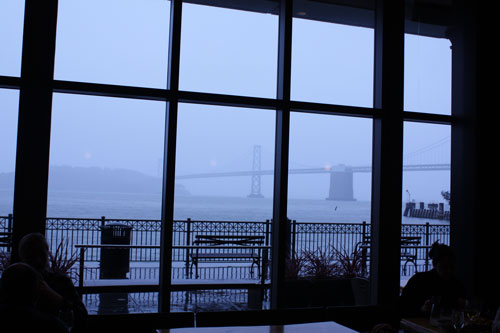 Eating at one perfect restaurant after another in Napa, Martini House, Carneros, Bouchon, and on and on over Valentines.
Knowing all the insiders were at Scott Richter's cocktail party and getting a flat tire on the way back from Facebook.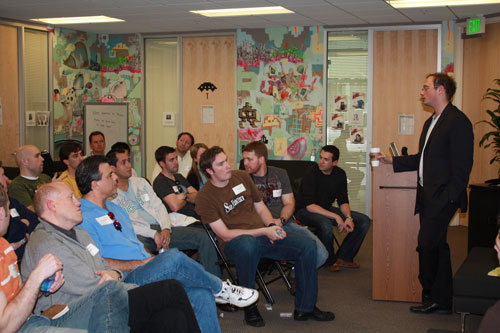 Realizing I was going to be stuck in the rain waiting for AAA, and getting sushi, pizza, and playing pinball at the pizza place.
Showing up late at Hotel Vitale for Scott Richter's cocktail party.
Hanging with some of the best people in the world.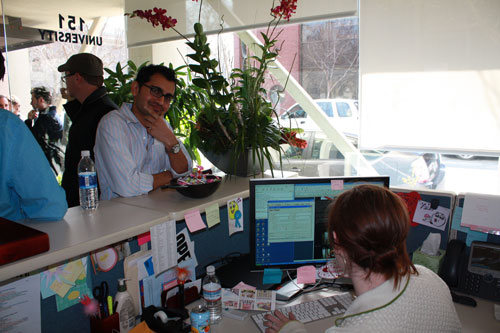 Hearing some of Scott Richter's numbers and having my head spin.
Remembering where I first saw Scott on the Daily Show.
Gary Vaynerchuk answering someones question about who his mentor is, Gary said approximately, "I look in the mirror and say, You are awesome!, then Let's Go!"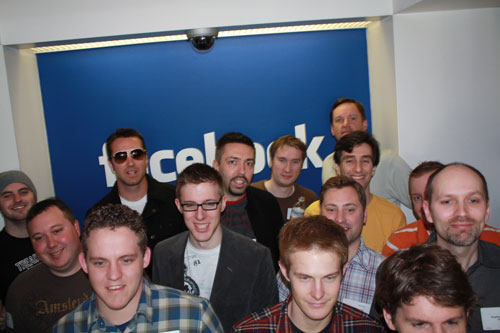 Sitting and talking for an hour with Brian Norgard about my skill set and contacts and what I can do with it, and him uttering simple words of genius.
Being thrilled to hear both Gary V., Brian  Norgard, and Michael Brito bring up quality and integrity in marketing and it being the long term play. Remember, these guys were hand picked by Shoe to speak at E.R.
Michael doing a video of me walking through the Elite Retreat.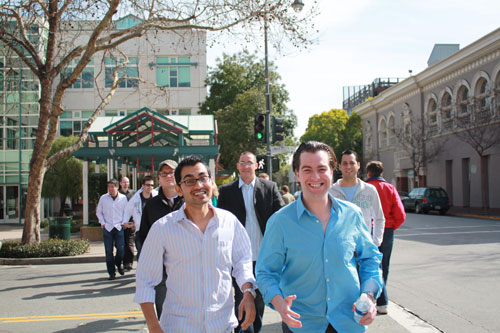 George at GetAds throwing an amazing party at Waterbar for everyone, buying a world class dinner, best I had all week for all attendees and their guests. George started up the company last year and if you knew the numbers they were hitting after just a few months it would blow your mind. George also is an ex professional hockey player, having played for the ducks and other teams. Him and Scott Richter grew up playing hockey together in Denver.
Justin Goff and Chris Winfield won best hair award.
Chris Jones from Pepperjam buying some extra 6 packs of beer to take on the bus after facebook. (It was legal.) Being impressed by Chris Jones book and how well it is selling.
Standing on the top of the Vitale with an open bar, great food, and an amazing view of the Bay Bridge, Alcatraz, and a blimp.
The whole downstairs of Boulevard the top rated restaurant in San Francisco set aside for us for dinner, hearing the stories of Jeremy Hermans childhood traveling through Papa New Guinea and hanging out with cannibals.
Having an hour and a half with Andy Liu who rode shotgun with me when I went to the Airport to switch Subarbans. Realizing he is now in the background of Fail Blog, which is probably my second favorite site on the web.
Watching Nate Whitehill of Unique Blog Designs busting out a hilarious custom theme with a retro 70's look with a  Unicorn, Rainbow and my suggestion, a Leprecon.Hanging out with my wife at the Vitale bar on Saturday night, and within an hour having Slaven, Ari, Chris, Jim and a bevy of girls turning the bar into our own private party. Being the last one to go to sleep on Thursday and Friday night.
Facebook on Friday was life changing for many of us. Get in now or miss out, that's all I can say.
Being so blurry eyed tired by Sunday on the drive home that I had to pull over and fell asleep in broad daylight in a gas station parking lot.
A lovely drive home with the wife while she did her Italian homework, snacking on good breads, fruit and Cowgirl Creamery cheeses from the Ferry Building in San Fran.
Just being super appreciative of Shoe for creating a masterful event of fun, brilliance, money, business and love. Trainsignal Scott and Search Engine Commander Scott giving me an impropmtu focus group on the ThinkTank and what it should become.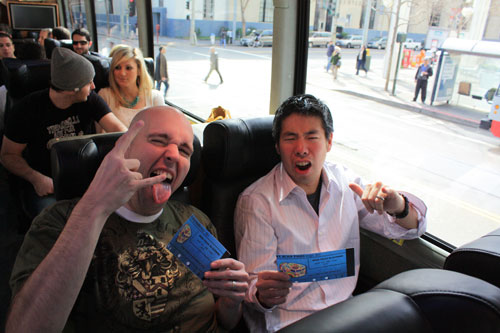 Neil pulling more crazy stuff in more crazy ways involving so many different people that an entire blog could be devoted just to his highjinx.
There is no way I could ever write everything that was packed into those days. It was nonstop for 20 hours per day, no time to sleep or you might miss out. It is like a speeding train, going around the corners on two wheels and nobody wants it to stop. If you can find a way to ever get to attend an Elite Retreat or the ThinkTank, then you don't want to miss it. Whew!