Wordcamp San Francisco registration just opened!
Don't get confused, this site you are on is about The ThinkTank in Del Mar in September, but this post is about WordCamp San Francisco.
Word Camp rocks!!!
Word Camp is a wayyy super casual event for Word Press users.
Where else can you hang out with Matt Cutts for a half hour eating lunch, and only two or three other people in the room even know who he is! (Sorry Matt if you are going this year!)
(Matt said no one ever noticed him in public. I wonder when that will change ;))
A huge percentage of us run our sites, and or our blogs off of WordPress.
At Word Camp you have unbelievable access to Matt Mullenweg,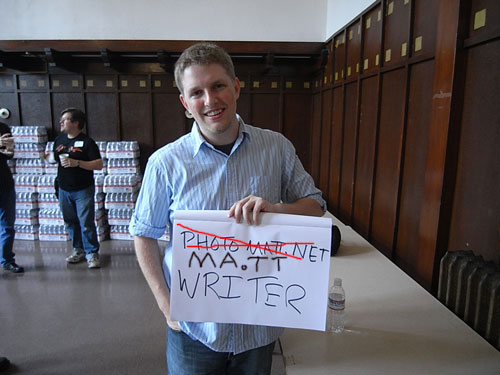 lead founder and developer of Word Camp.
You also can chat with Donncha (you never respond to my e-mails! :)),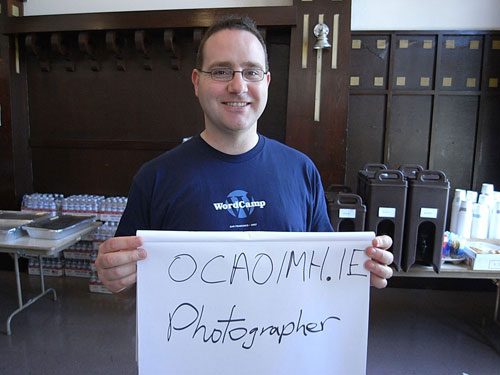 an amazing guy in person, who also is one of the founding developers, as well as the rest of the technical crew.
Matt has put together a group of the absolute nicest, goodest (yes I know not really a word) , and most brilliant people and I predict they will all be there!
The cost to get in is a staggering $20, and I predict it will include lunch. The San Fran version of Word Camp is where Matt Mullenweg lives, and many cool Internet folks also live.
Last year they had a page that linked to everyone who signed up, which is where I got the idea to do that for the poker tournament, and the ThinkTank.
Last year we had everyone from Matt Cutts to a guy who was thinking about maybe getting a website soon, as well as a cast of about 200 others.
It will be the weekend before SES San Jose, and I highly recommend it!
If nothing else you can come, find me, and we can do something fun while other people are speaking!
I'm a little worried because this year it sounds like it is going to be in a nice place. But I am sure with the surely wordpress crowd, the place will feel like home in no time!
Go To Wordcamp!
By the way, if you are wondering what the ThinkTank is, you can read about it here.
If you are looking for something cryptic and angry, go here.
dk